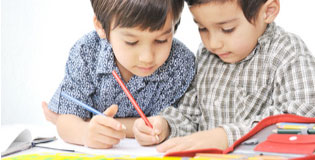 Handwriting Clinic

Summer '16 Schedule: (TBA)
Sensory Kids & Social Minds' Intensive Handwriting Program is designed for children ages 4 – 13 years who need an extra boost in developing fine motor and handwriting skills. Children are grouped by developmental skill level and group placement is dependent on the child's needs.
Pre-K, Kindergarten: Prepares the child with the necessary handwriting and visual-perceptual readiness to succeed. This multisensory program uses clay, foam, finger painting, chalkboards, dry-erase boards, wooden pieces to make letters, and sensory gym.
1st – 4th Grade: This program is intended for children that are still exhibiting difficulties with letter formation, alignment, and spacing. We focus on writing legibility and also on the writing process using a Handwriting Without Tears™ certified instructor.
Content Writing! Grades 4 – 8: Sequencing thoughts into handwriting is very important. Developing the concepts of beginning, middle, and end, into a cohesive narrative is our goal besides facilitating a creative process.
Cursive Writing! Grades 2 – 8: In this society we no longer use cursive writing due to computer use. Some schools have dropped the cursive writing class. If you are interested in your child learning cursive, please join us!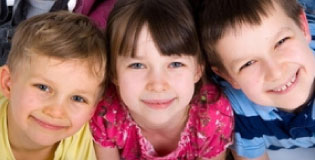 Intensives

Our Intensives™ are a three hour program designed to work therapeutically on social thinking, motor planning, sensory processing, and social awareness. We strive to engage our children in natural environments such as public parks, local farms, public pools, libraries, ice cream shops and other fun field trips. We focus on exposing them to a great variety of experiences: cooking, playing a variety of sports and age-appropriate games (duck-duck-goose, freeze tag, hide-and-seek, etc.), arts and crafts activities, music therapy, song and dance, yoga and breathing exercises, and sensory-play. Our Intensives are led by licensed Occupational Therapists, Speech-Language Pathologies, and Behavioral Analysts, and we maintain a high ratio of adults to children, generally higher than 1:2.
Monday, July 10th – Friday, September 1st
Group 1 (3 – 4 yrs. old):Mon–Fri /8:30 AM – 11:30 AM
Group 2 (5 yrs. old & above): Mon–Fri / 1 PM – 4 PM
**Groups are divided by age and functional needs.