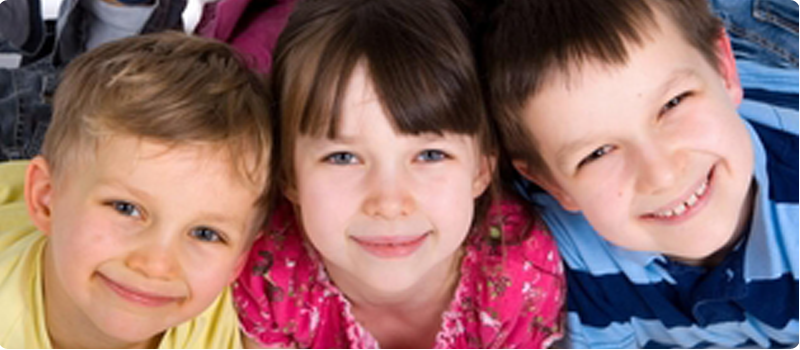 ►Welcome
Sensory Kids & Social Minds, LLC is dedicated to the holistic treatment of your child. There are dynamic systems constantly influencing the development of children. The systems range from the emotional well-being of the child and the family environment, the neurological (sensory-processing, fine & gross motor) development, the cognitive processing of information, language, and those behavioral patterns (positive and negative ones) that inadvertently we as parents nurture. In order to better serve your child's development, Sensory Kids & Social Minds, LLC offers supportive services in Occupational, Physical, Play, Art, Speech-Language, and Behavioral Therapies. We also have professional associations with Psychologists and Clinical Social Workers with expertise in pediatrics.
Our therapists are prepared to work with you and your child's schedule and are available for evaluations and treatment in-home, school or daycare as well as in our clinic. Our clinic will offer a state of the art" Sensory Gym", dedicated to developing the foundational neurological skills needed for learning as well as individual, private therapy rooms for all our services.
►Mission Statement & Philosophy
Sensory Kids & Social Minds' mission is to assist children in being able to participate and enjoy the different types of roles they have; such as…being loving members of their families; active learners at home, daycares, and in their schools; comfortable, social playmates with their peers; self confident in their adaptive self care, gross and fine motor needs; and productive in their use of independent playtime. We understand that any child's treatment must be individualized and prioritized according to the financial and individual needs of the families. We do this by being Consultants to parents that like to take control of their children's on-going treatment at home, by providing in-clinic "intense" therapy sessions, collaborating closely with the teachers and other service providers to set your children up for success and the on-going collaboration amongst our staff. Our therapists are approachable, progressive, and certified in some of the most innovative techniques available. Our Director, Sonia Zayas, has over 30 years of experience in Occupational Therapy and clinical therapy management of all pediatric therapy services.