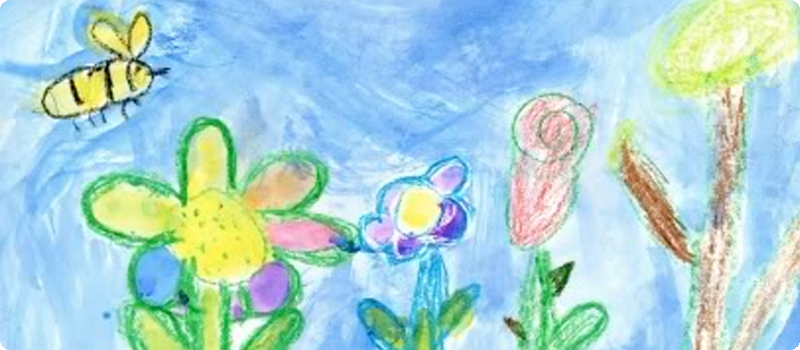 October 02, 2015
"My 2 boys wouldn't have gotten this far in their progress in such a short time without the help of SK&SM. My elder one got ASD diagnose when he was 4yrs old. Public school placement made the experience even worse. I was in much despair & depression when I met Sonia & her wonderful team of therapists. Within weeks of taking therapies (RDI based techniques) he started showing amazing results in his speech & behavior. He improved dramatically with continuos therapy sessions over period of nine months.
My younger one had hearing delays which impacted his speech. He started seeing Sonia & her team when he was 3.5yrs & within 3 months of speech therapy (once a week), he started talking in sentences. Now, after about 5 months of therapies he narrates stories & talks like a chatter box.
I would highly recommend SK&SM to parents who are concerned about the development of their kids.
Thank you Sonia & your rockingly awesome team who bring back HOPE to parents like us."
Thanks Again!!
We'll miss you!!
And We'll See you Soon!!
— Tania
September 29, 2014
Our life changed drastically in May 2012 when we found out Mansha had Hyperinsulinism and she will live with this genetic disorder for life. In July 2012 our life changed for the best when we found out about Sensory Kids & Social Minds. Mansha has been recieving relationship-based therapy here since the past 2 years and it has been life-changing. This place is our home, we spent so much time here and it's our extended family here. Sonia & her team are so good, that we've been coming to Jersey City, specially from India, just for her therapy at SK & SM. Coming here has been worth it and we would like to continue till as long as she needs it. She has come such a long way and I only have Sonia & her team to thank for this development and her progress.
Love you guys. You are my angels. God bless.
— Purva M.
March 08, 2012
HIGHLY RECOMMENDED!. I was introduced to Sonia and Sensory Kids by a friend. My daughter had just been diagnosed with Autism and we didnt know where to turn. My daughter was having severe behavioral issues and was lacking in basic social skills. I am happy to say that in the seven months that my daughter has been attending sensory kids she has dramatically increased her socail skills and her behavior has vastly improved. I credit Sonia and her RDI based strategies with these improvements. I would highly recommend Sensory Kids to anyone who has a child with similar problems. Thank you so much Sonia!
— Vincent D.
February 15, 2012
perfect place for kids with sensory issues. we were introduced to sensory kids for my son by a friend,but we r already loving it.my son having some socialising issues and im really happy to find sonia and her team bcos they were able to process the perfect plan for his problems.
thank you u all!!
— Shivani B.
February 01, 2012
Excellent approach to Sensory Processing Disorder. My son has been seeing Sonia and team for over a year and I have seen tremendous progress with his Sensory Processing disorders. I respect and believe in Sonia's approach of relationship based treatment and positive discipline. Thank you Sonia and team!!
— Renda Z.
December 23, 2011
Social Skills Groups. My son enjoys his social skills group at Sensory Kids in Jersey City. Sonia Zayas has been my son's Occupational Therapist since early intervention at 18 months. Under her guidance, using RDI strategies, my son has made a lot of progress throughout the years. We have since moved out of the area but still return for the weekly social skills groups. They are easily accessible by the Path train.
— Linda C.
When I used to live in Jersey City, my son Rodrigo was part of Sensory Kids by having ocupational therapy and group sessions, too. That was an extremely meaningful experience for all of us. The way we were welcomed as a family to be part of this wonderful institution was amazing! Sonia's work made so much difference in my son's development. She gave him self-confidence, love, joy, sense of belonging and, above all, she believe him, believed in his potentials no matter what! Sonia was that light at the end of the tunnel and a source of endless uncondtional love. What a giving, talented, and brave woman!! Thank you Sonia, for every single thing you have done for us. We will be forever greateful to you and neither you nor the so valuable lessons you have taught us will be forgotten. Congratulations for your new location! I am sure Sensory Kids will keep changing lives of many, many more kids and their families, just the way it did with us!
— Simone Bittencourt Shauy
Sensory Kids is such a wonderful & caring place to be for your childs needs. The therapists who work here are such caring and loving people and really want your child to succeed and do well. They are such hard working therapists andI would recommend Sensory Kids to any family who is in need for their child to receive extra therapy.
— Debra Broskoskie
Sensory Kids has saved my family's life. I have two kids on the autism spectrun. Without Sensory Kids, I'm not sure where I would've turned for help. From the day we began, to this very day, Sonia and her staff' have been nothing but stellar examples of dedication to my children and me. Passion is rare these days. However, Sonia is one of the most passionate professionals I have ever encountered. She doesn't just see a child with a deficit, she sees a child period · a child who deserves all of the joys that any neurotypical child does. She stops at nothing to reach a child and to bring him/her out of his/her world. My children have flourished in the care of all of the professionals at Sensory Kids. I recommend this nurturing environment to any and everyone who needs a place for their children with ASD. You will not be disappointed. It is also a great place to connect with other parents who share a similar experience as your own. Their support has helped me maintain my sanity.
Thank you everyone at Sensory Kids.
— Angelique Giron -mother of Logan and Olivia
I just wanted to share with you how beneficial Sensory Kids was for Andre this summer. Thanks to you guys, he has improved his shyness significantly and he transitioned to his regular school with no problems at all. He over· came his separation anxiety too and he is a lot more social with other children.
— Marta